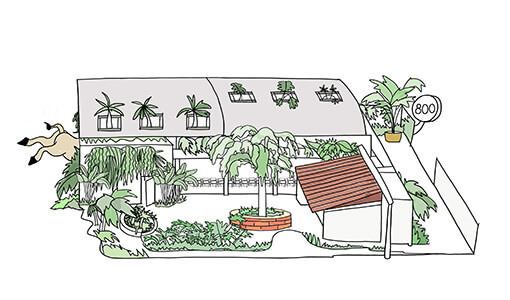 Originally built as a livery and then used as a cold-storage warehouse, Millwick has reinvented itself as a unique stand alone, super-loft open to live performances, private events, outdoor wedding ceremonies and receptions, exhibitions and productions. It now boasts a flowing 7,000 square foot floor plan (4,500 sq ft interior + 2,500 sq ft garden courtyard) melding both interior and exterior areas. Millwick is an excellent event venue and wedding site for up to 175 people for live performances, ceremonies and receptions. Located in downtown Los Angeles in the heart of the Arts District, Millwick is convenient to many of the best new and historic hotels, restaurants and nightlife the city has to offer.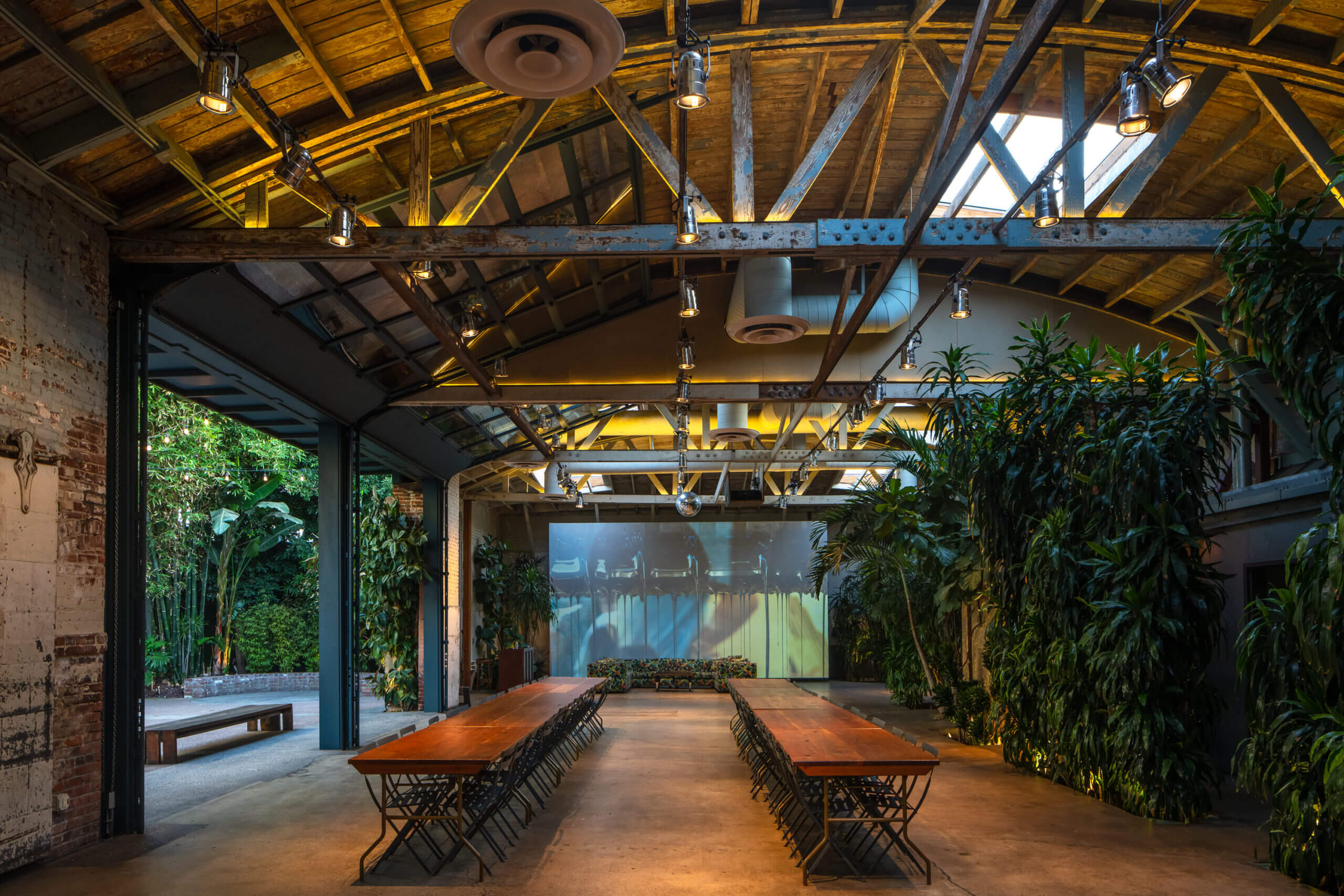 Courtyard Garden
A private, understated garden entry leads guests down a winding exposed aggregate path to reveal Millwick's tranquil urban oasis, a courtyard surrounded by mature trees, drought tolerant landscaping, 20ft brick walls and lush vertical gardens. This outdoor garden opens directly to the grand hall via two dramatically oversized glass roll-up doors. At night, the courtyard twinkles with energy-efficient lighting and the stars of Los Angeles.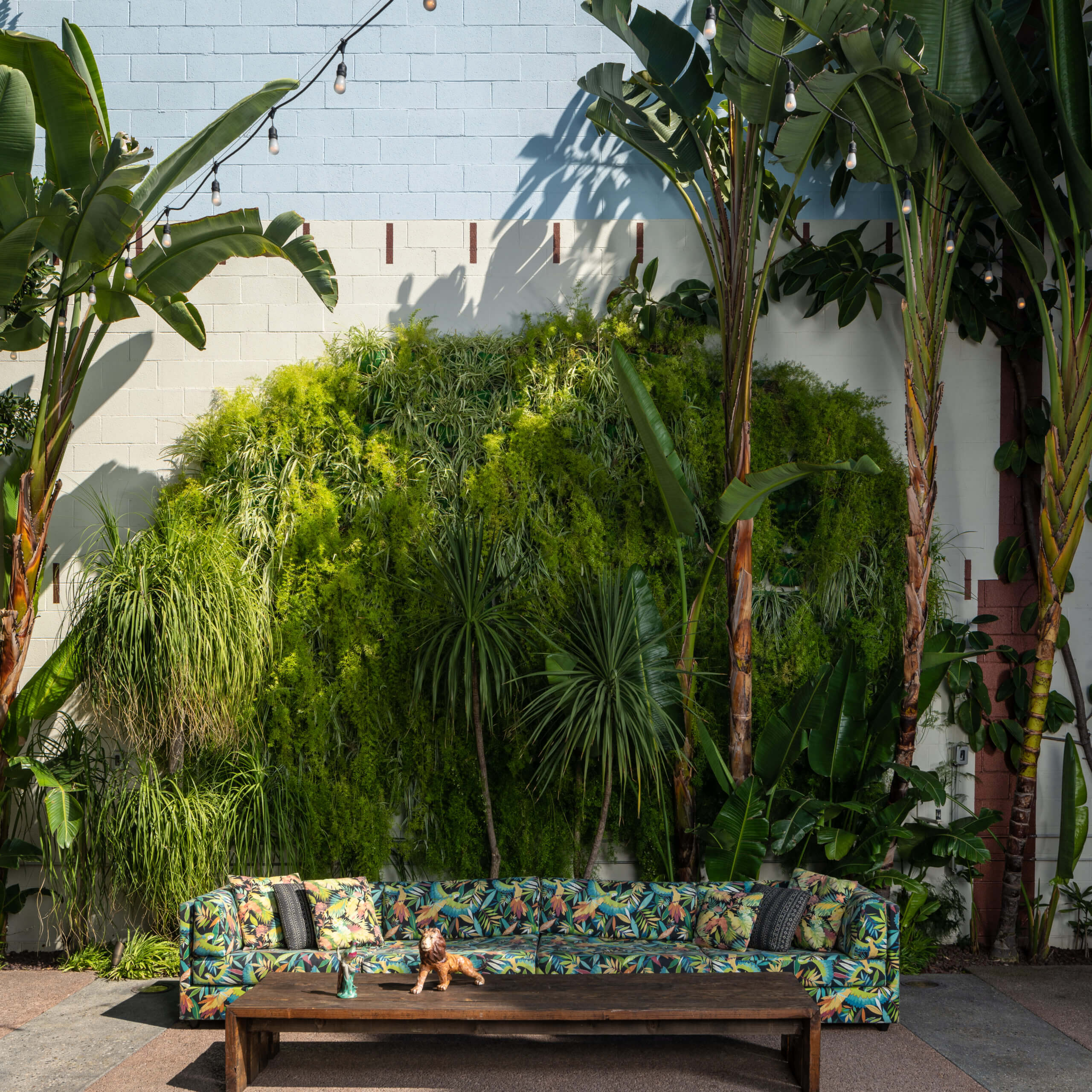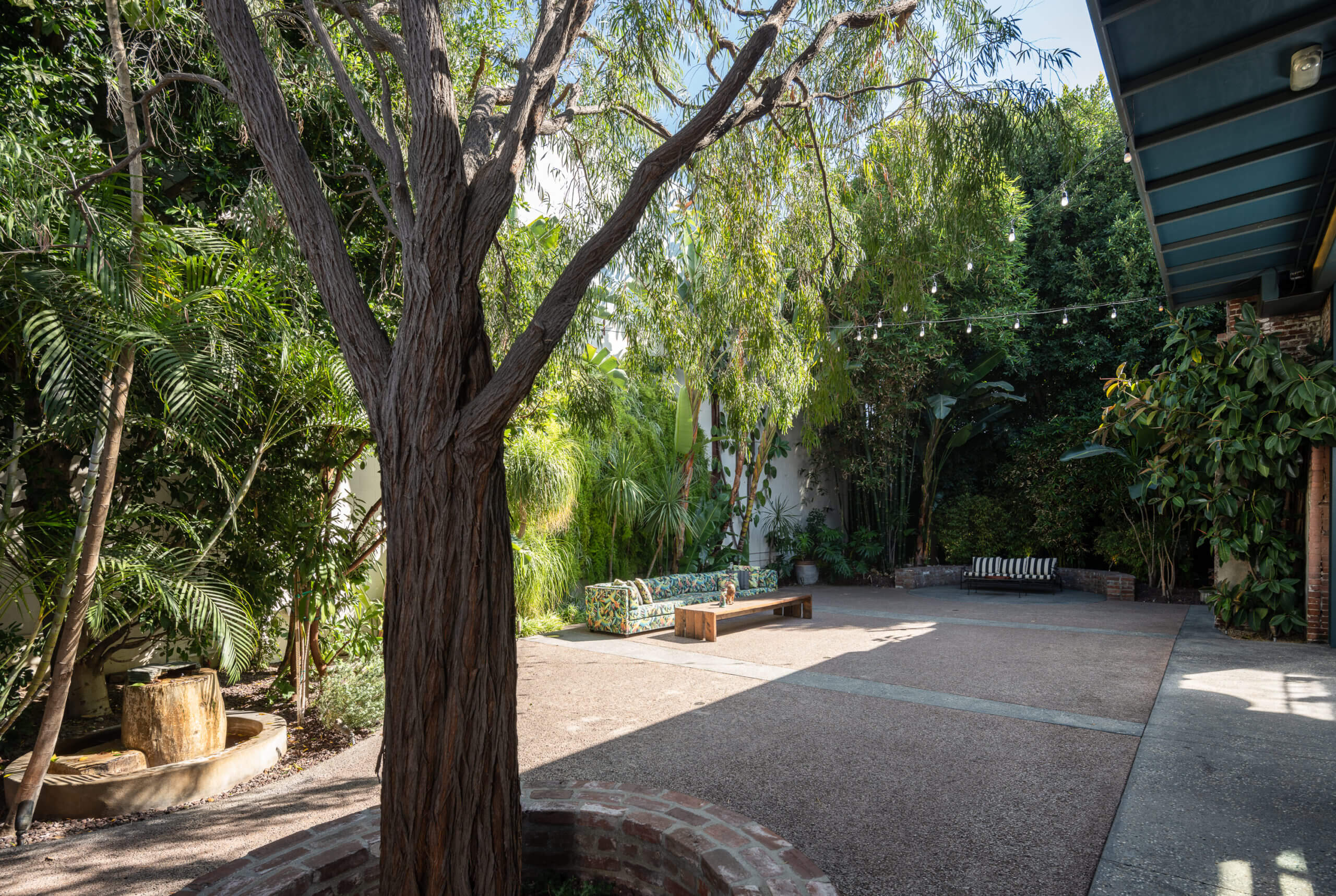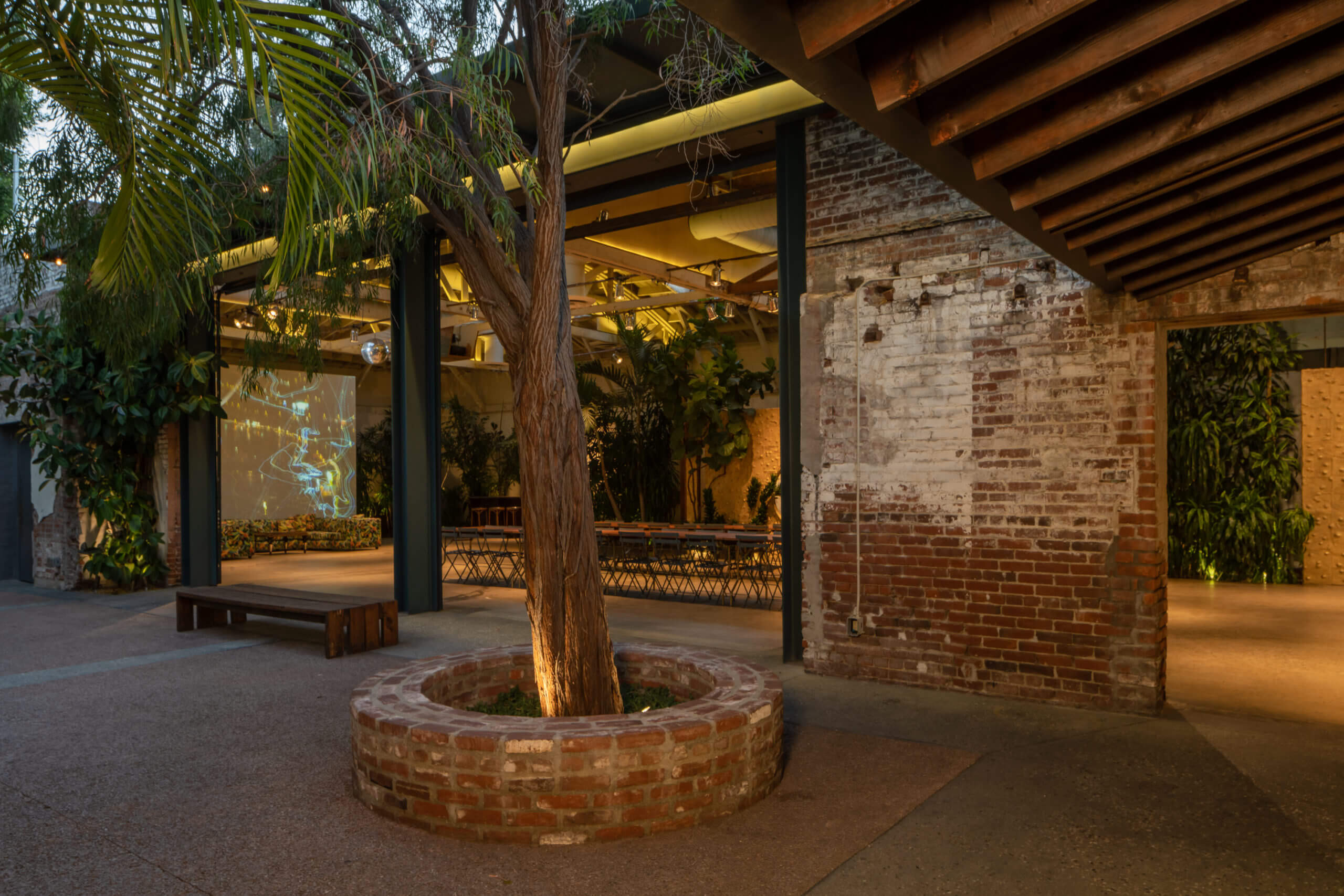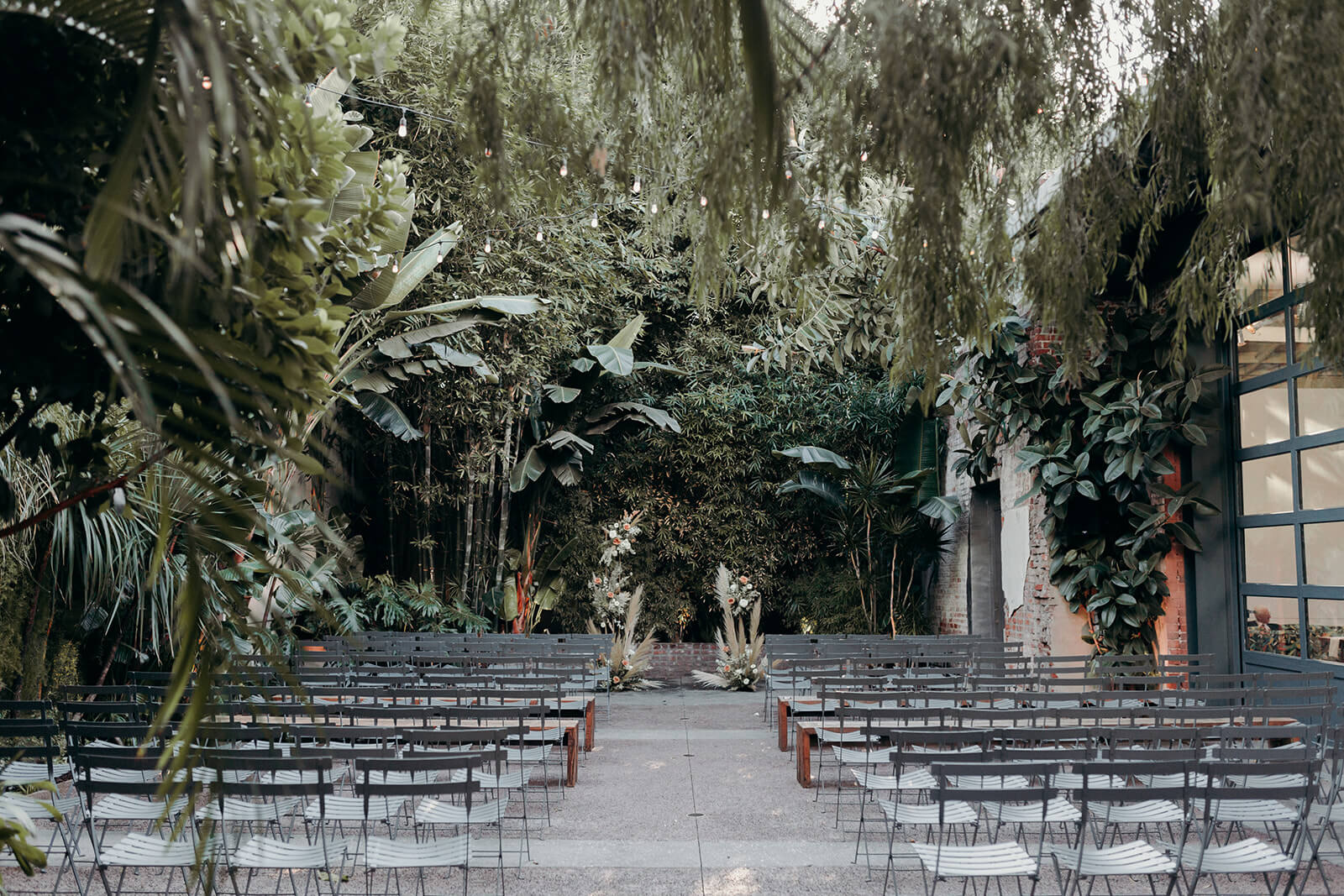 Grand Hall
Millwick's Grand Hall parallels its Garden Courtyard and is accessed directly via two dramatically oversized glass rollup doors. Portions of the interior floors have been removed and planted with unique specimens giving the overall effect of an urban jungle. Nine large skylights float 20 feet overhead framed by soaring wooden bowstring truss ceilings. The 80-year-old patina on the exposed brick walls has been preserved and complements a series of completely unique, hand made, gold ceramic tile walls created by Tony Brown. Bathrooms are hidden away in amongst magic gardens. And a floor-to-ceiling projection screen, DJ sound system, mixing board and lighting system anchor one end of the hall for live performances, screenings and dancing.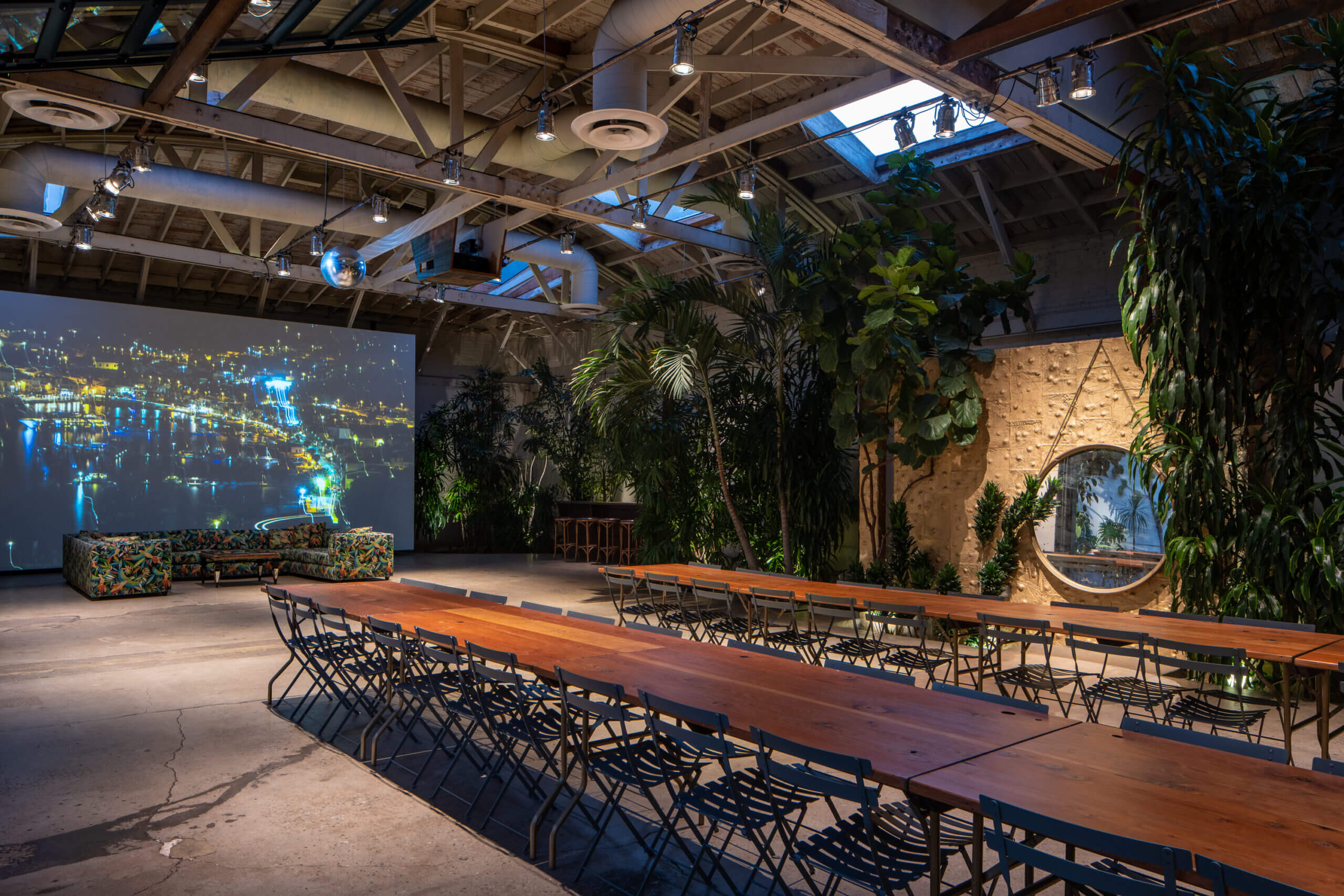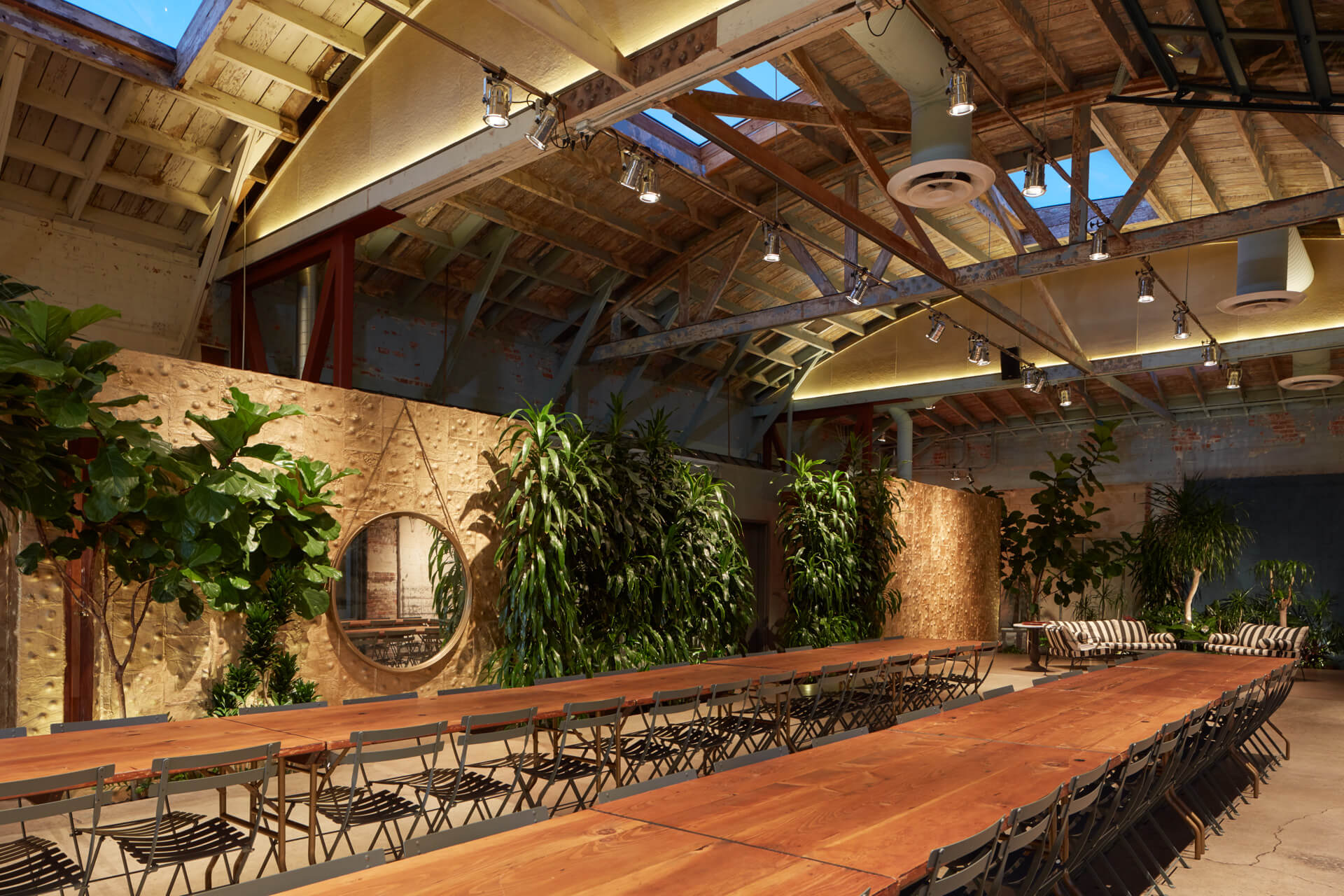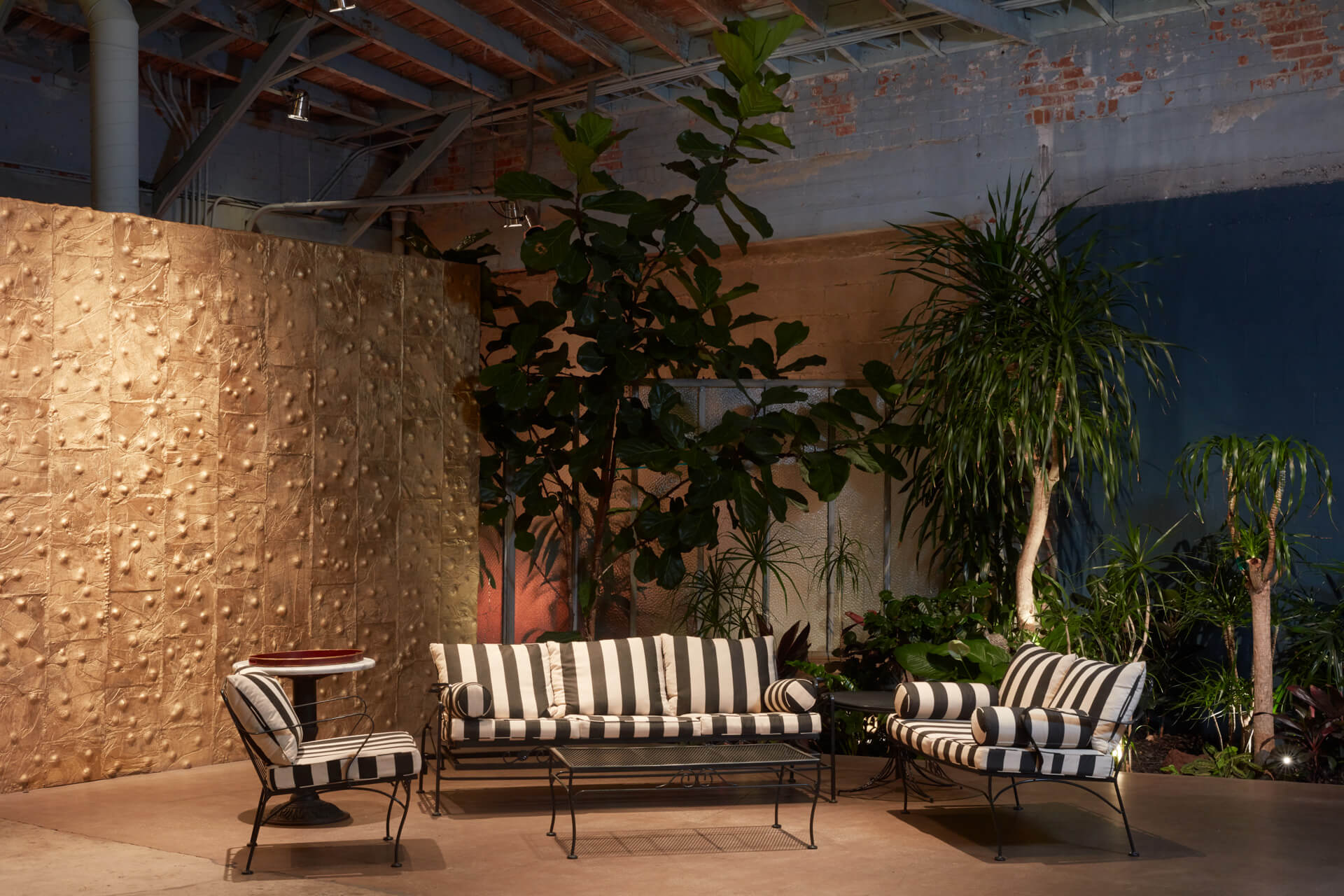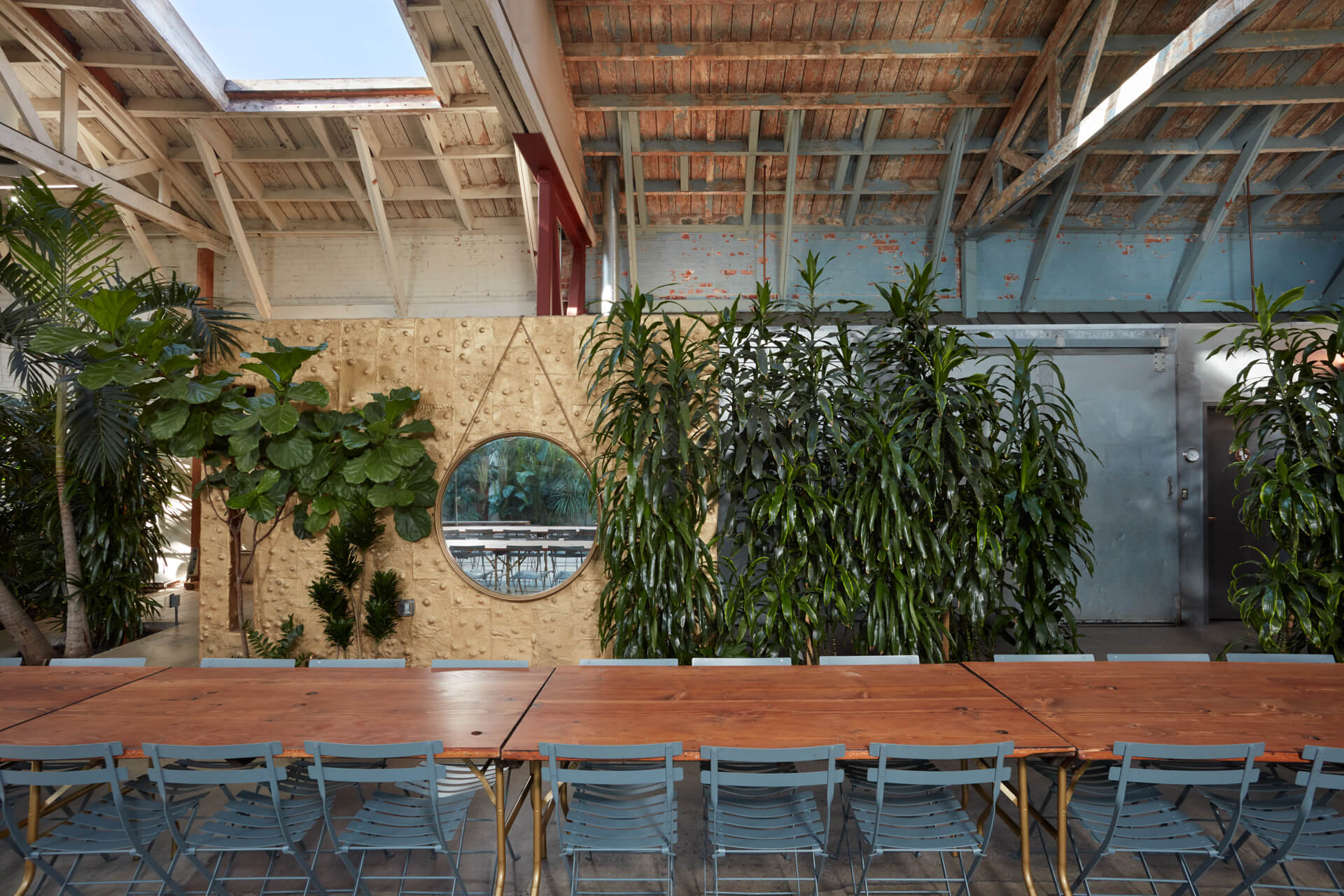 Cinema Lounge
Millwick has a 25ft digital cinema screen with hidden sound system, central mixing booth and lighting system; all ideal for live performances, film screenings, wrap parties, DJs, VJs and ambient backgrounds.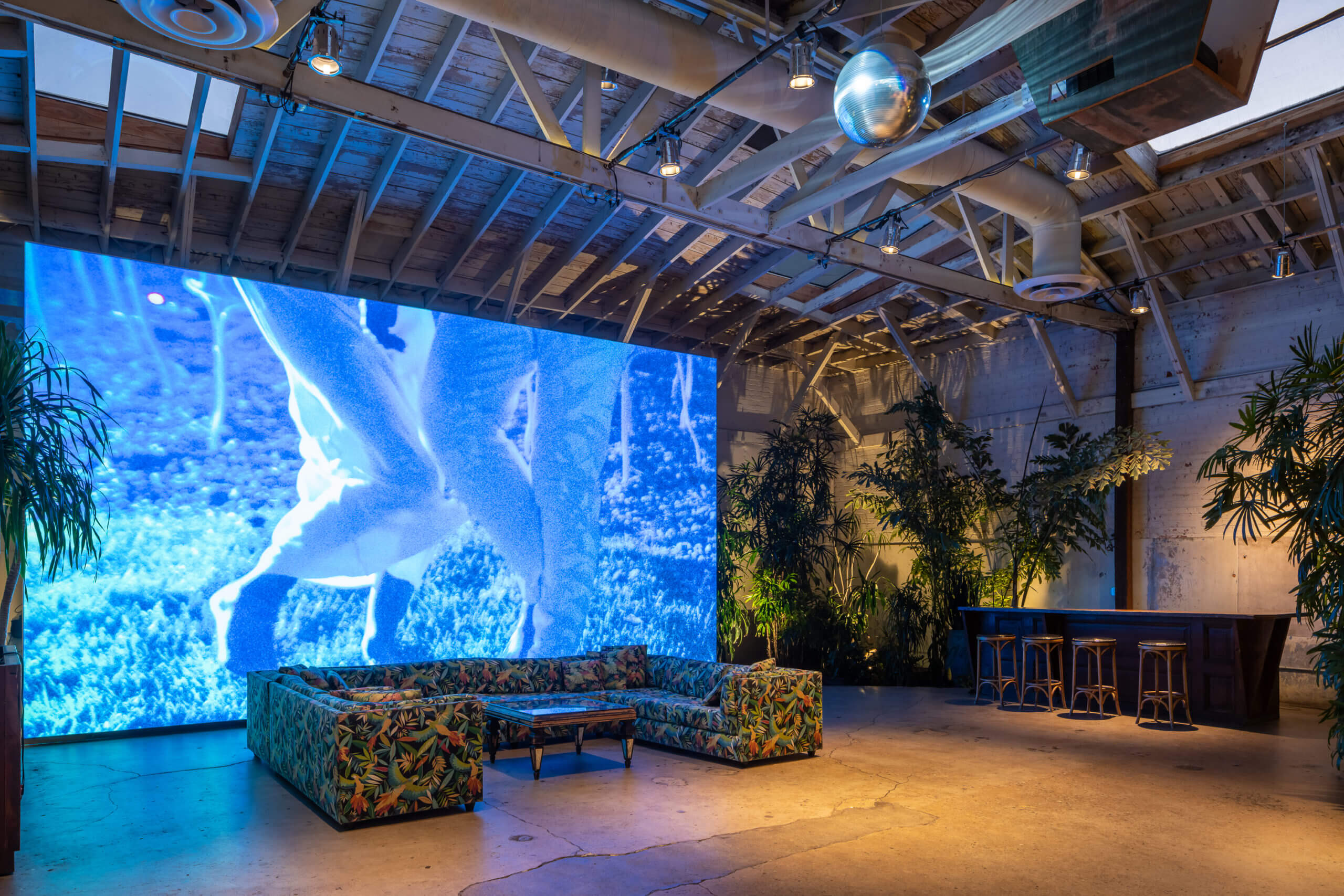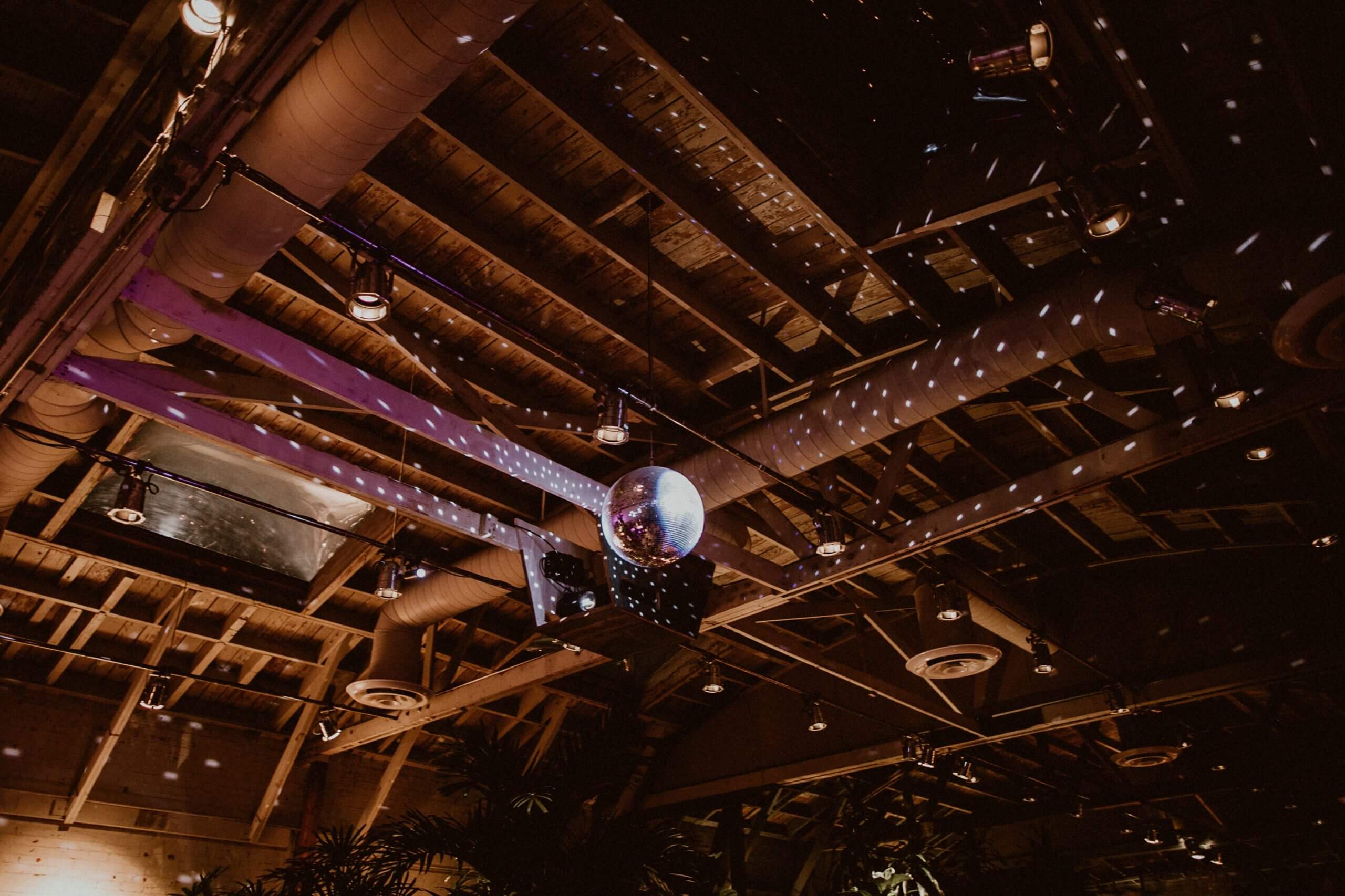 Magic Gardens
Get lost in Millwick's Magic Gardens, little living nooks and crannies perfect for making out, taking photos and jungle-inspired creativity.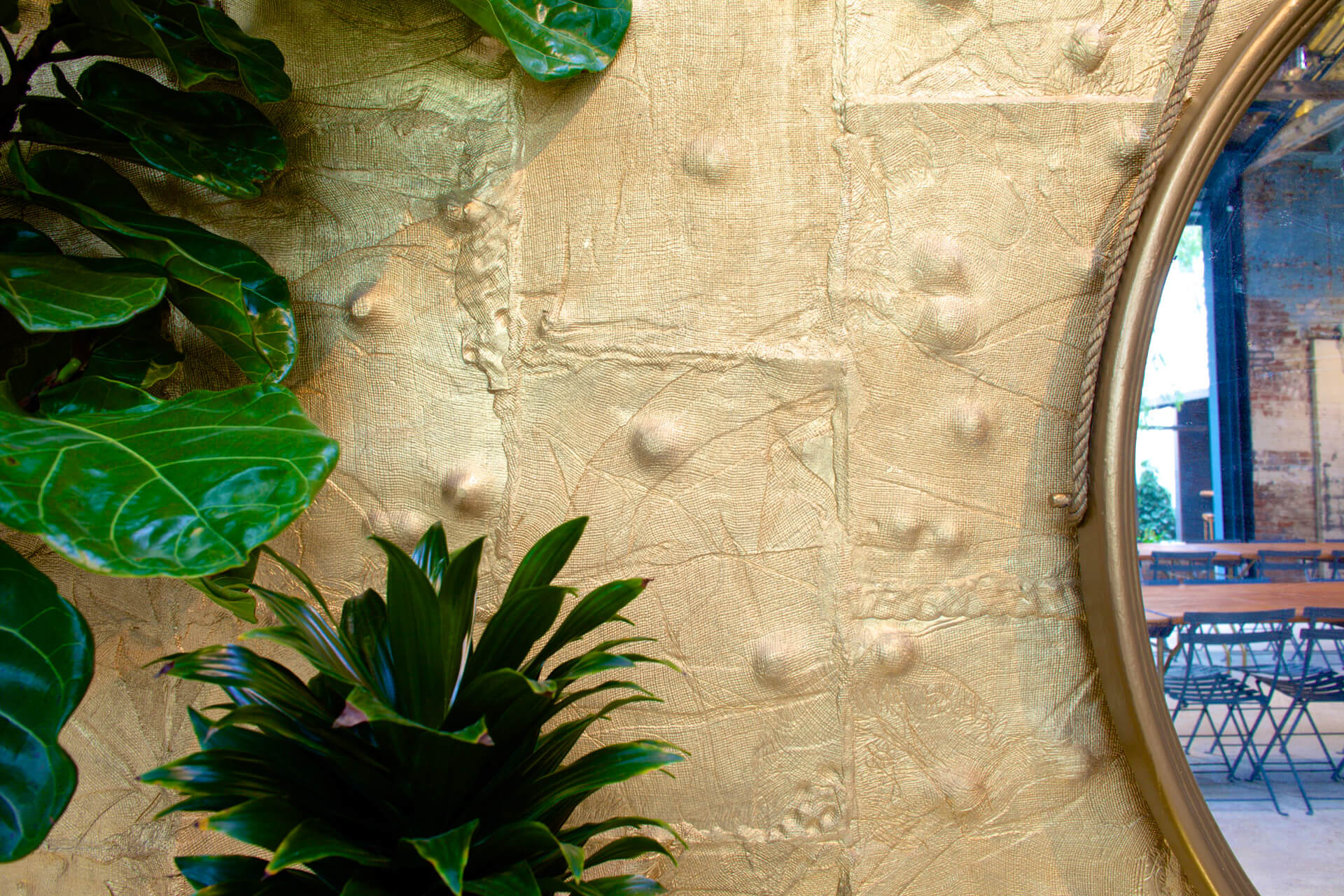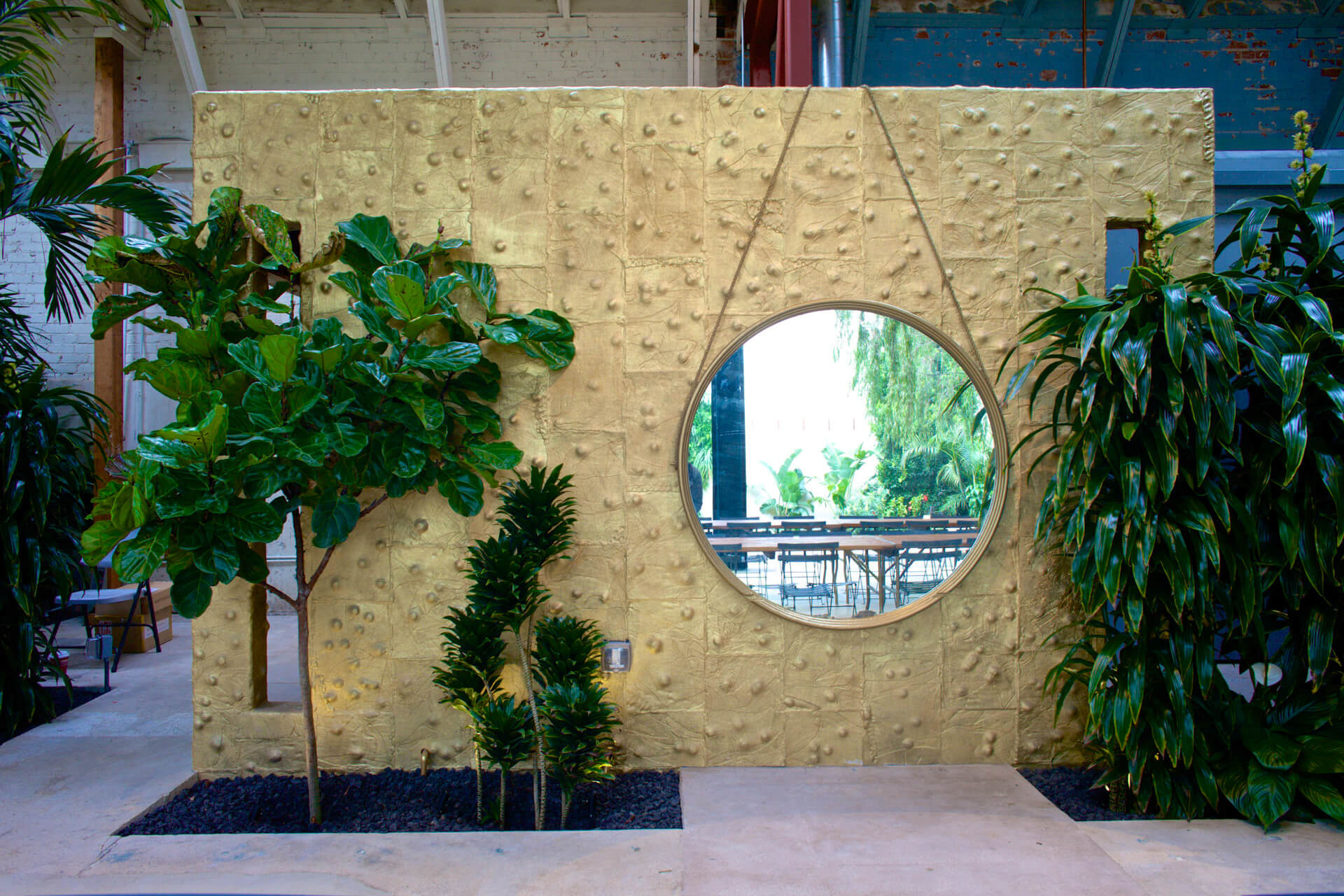 Nina's Lounge
Thank you, Nina, for your beautiful seating arrangement and private dressing lounge exclusive to our clients, performing artists, brides, grooms, VIPs and hosts.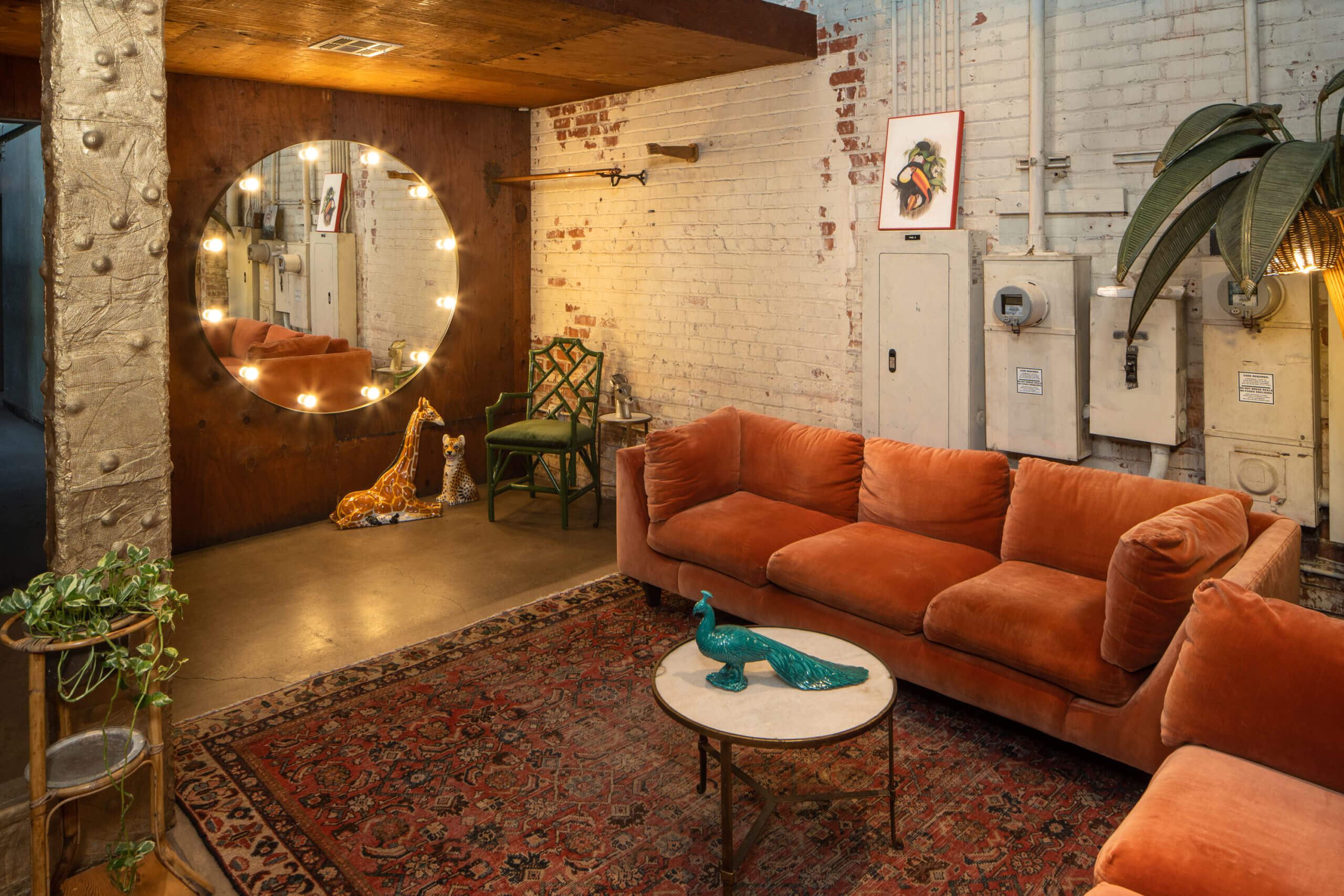 The Fondrevay
Carve it up and get your cockatoo on at the Fondrevay, a flexible spot for your imagination, especially excellent for serving cocktails and refreshments.  Artistic interventions by Tony Brown and Chuck Moffit.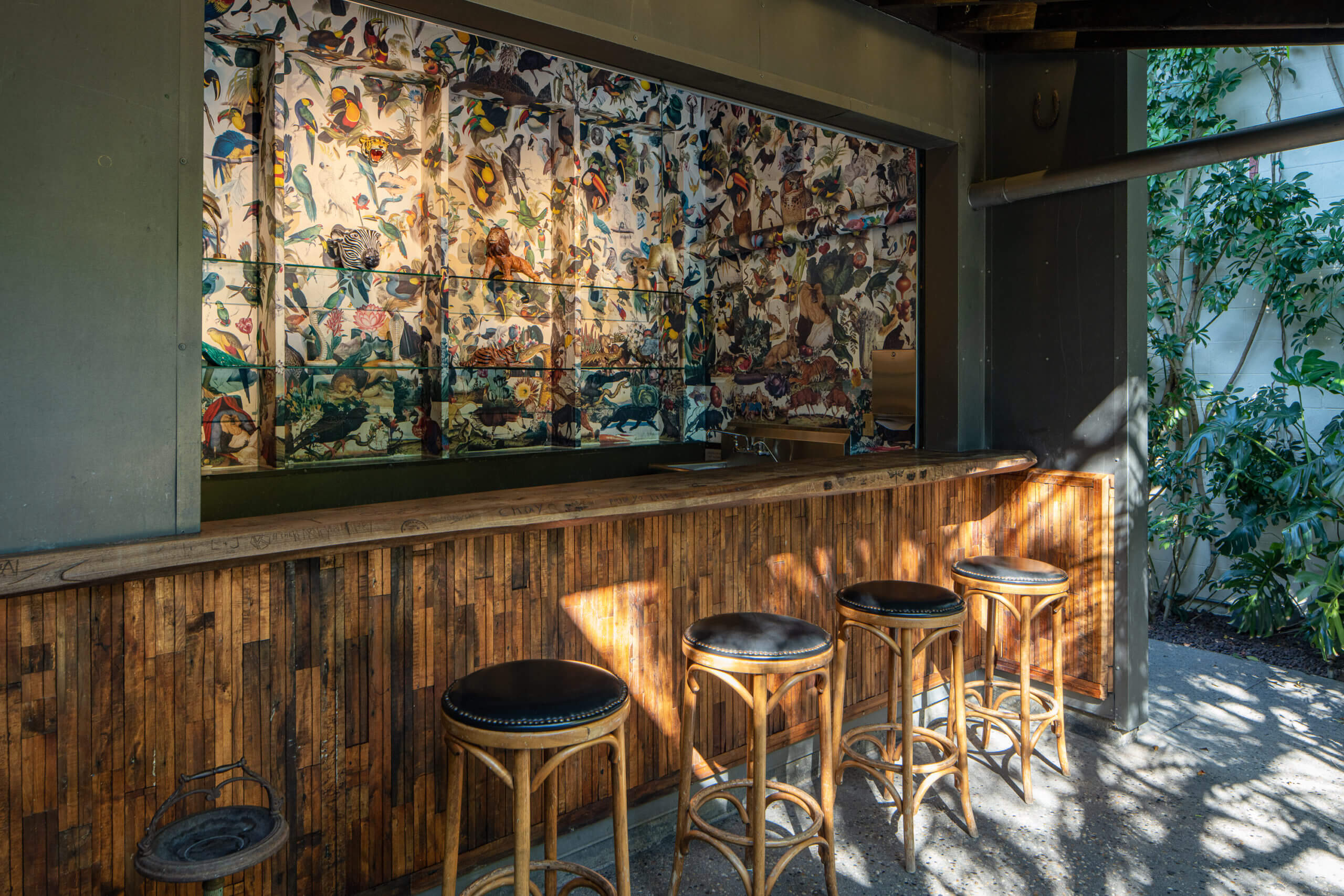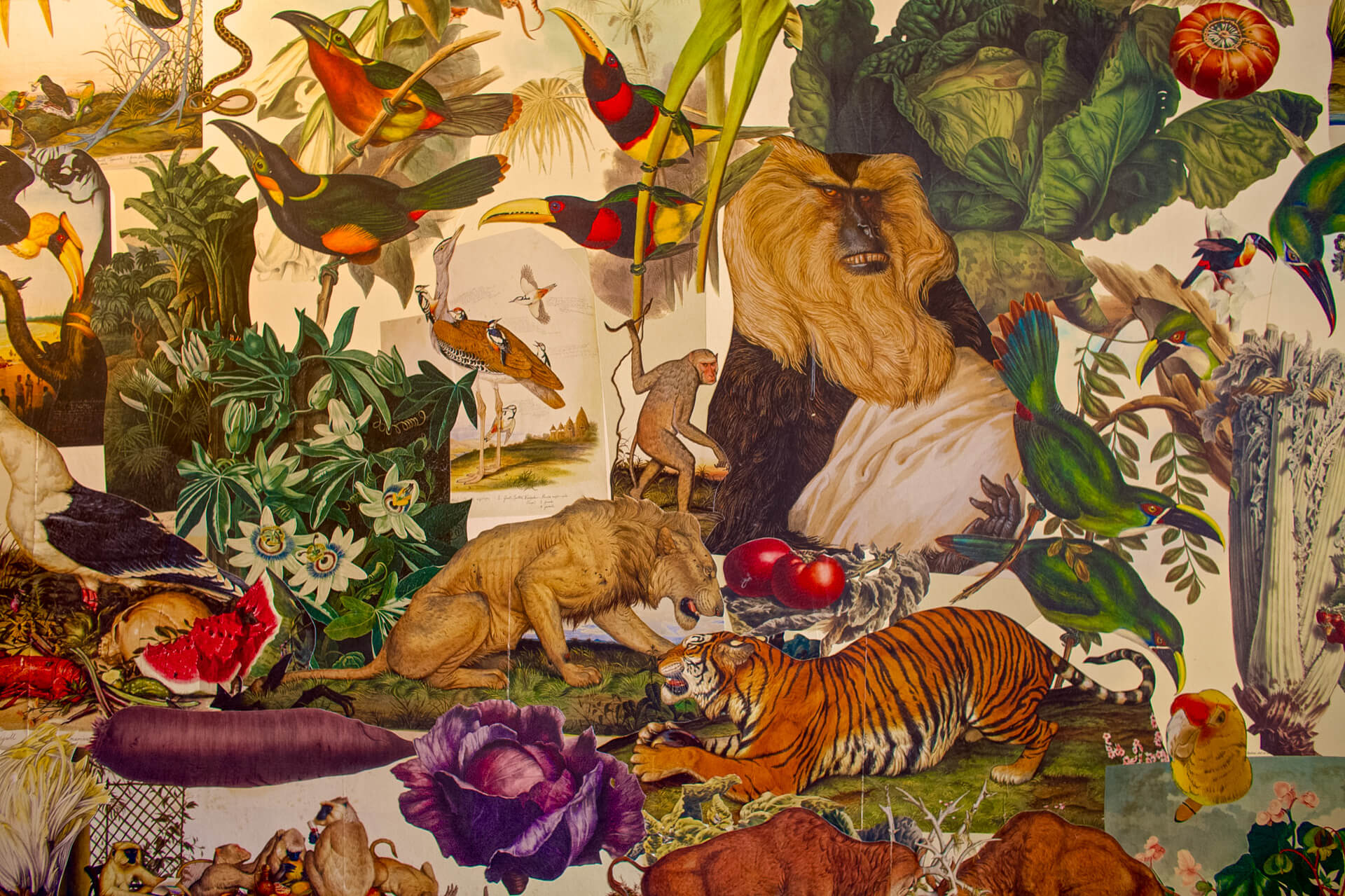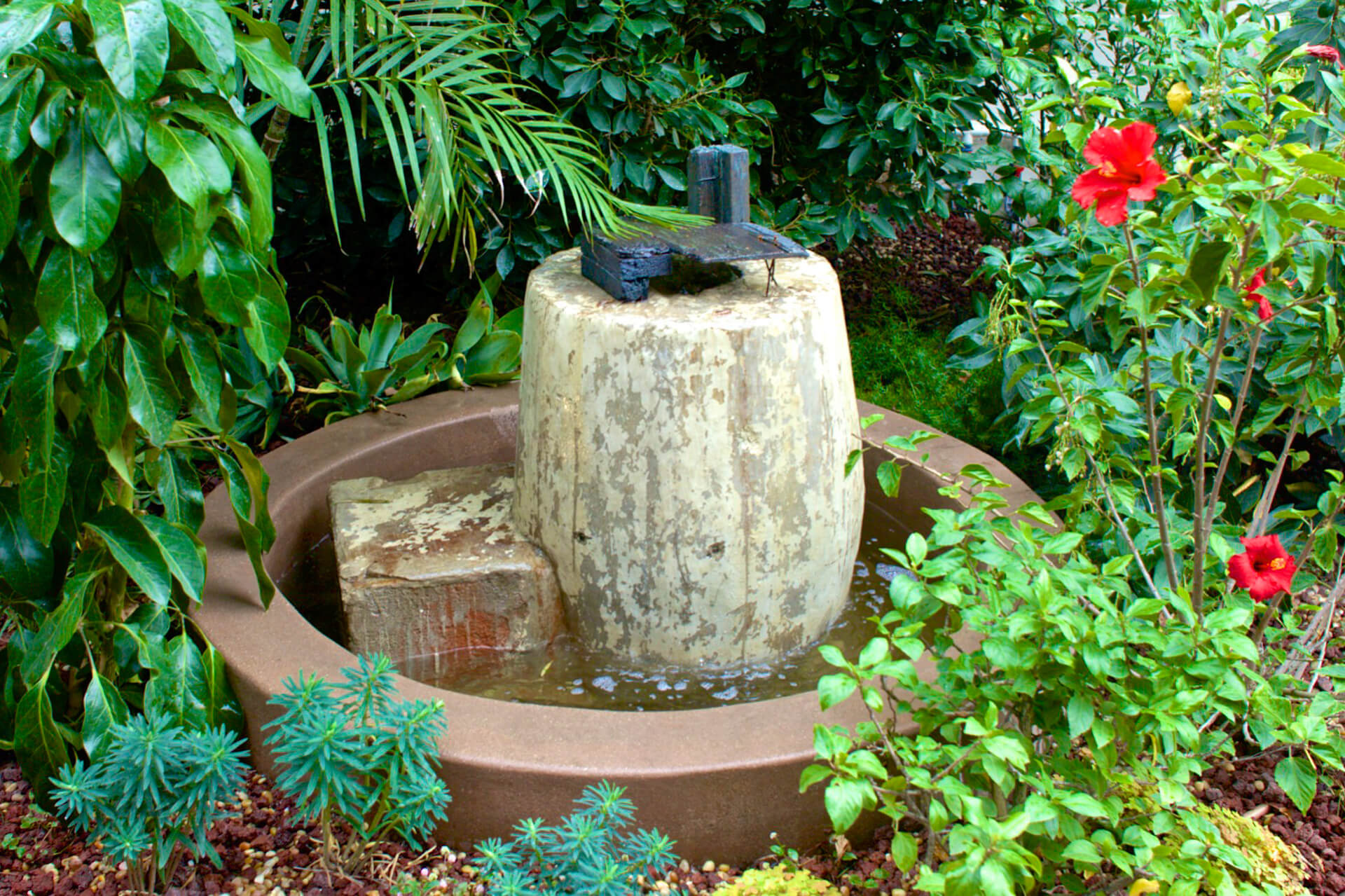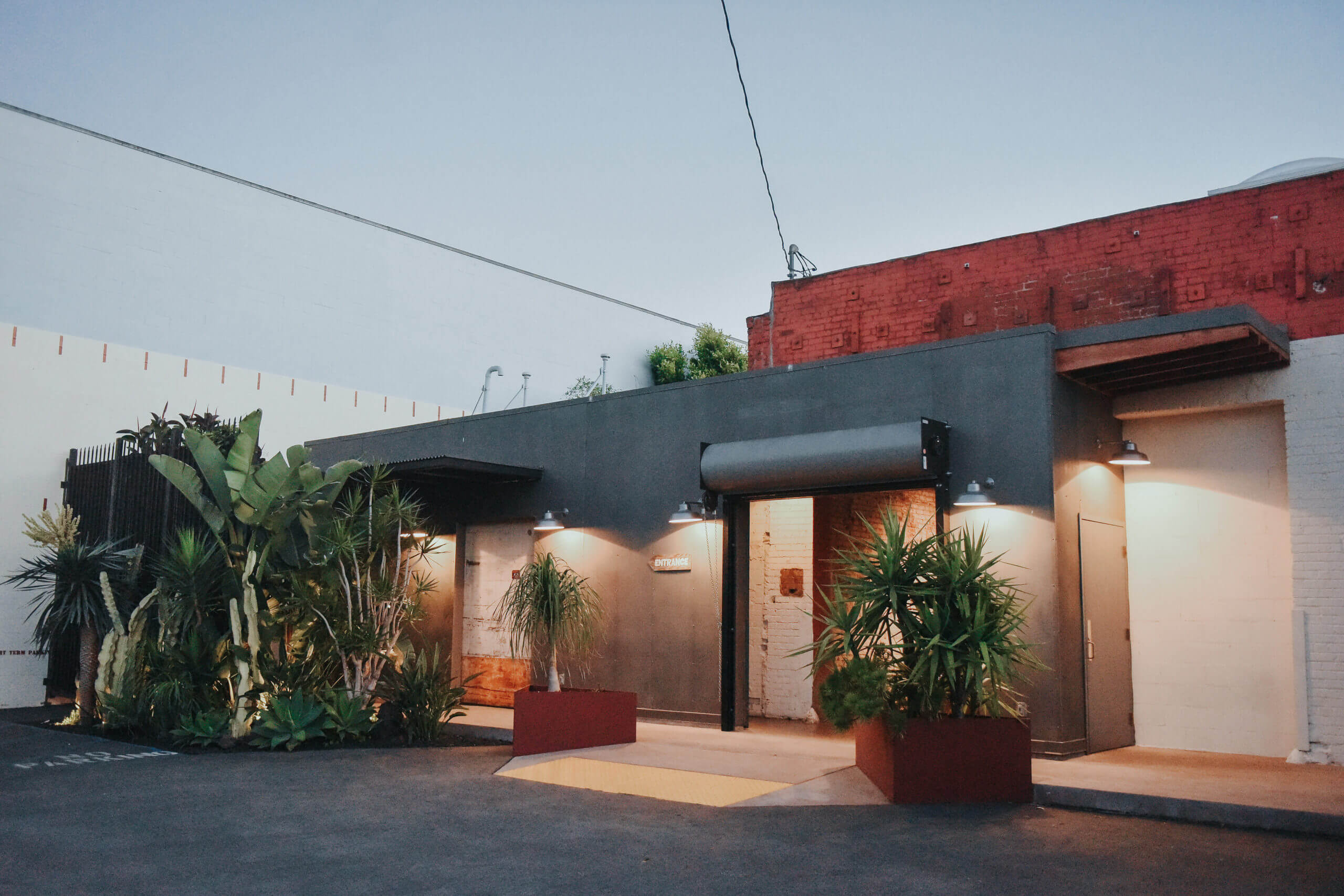 What's so green about Millwick?
Millwick is green because it has reinvented a centrally located, nearly abandoned 80-year-old building that is convenient to a variety of public transportation including the Gold Line and Union Station. The impact from demolition and construction was lessened by using as much of the existing structure as possible. This design reduced the original building's footprint by 25%, converted the outdoor area into a permeable living oasis, and created a beautiful, rustic destination wedding venue as well as an ideal environment for film productions and private events.
The strategically located courtyard doors and skylights provide passive lighting, as well as cooling and heating that minimize energy usage throughout the year by taking full advantage of the sunny, breezy, southern California climate. Millwick encourages and supports green events and can introduce clients to planners and caterers with sustainable practices. Finally Millwick's multi-use design lowers its environmental footprint – one building performs many uses.