Creativity abounds at SmogShoppe, a 6,500-square-foot indoor-outdoor wedding and event venue in the heart of Culver City's Arts District. Once a smog check center, the venue is now a 100% solar-powered haven teeming with vertical gardens, desert plants and vintage furnishings—perfect for parties that invite guests to let loose and make themselves at home.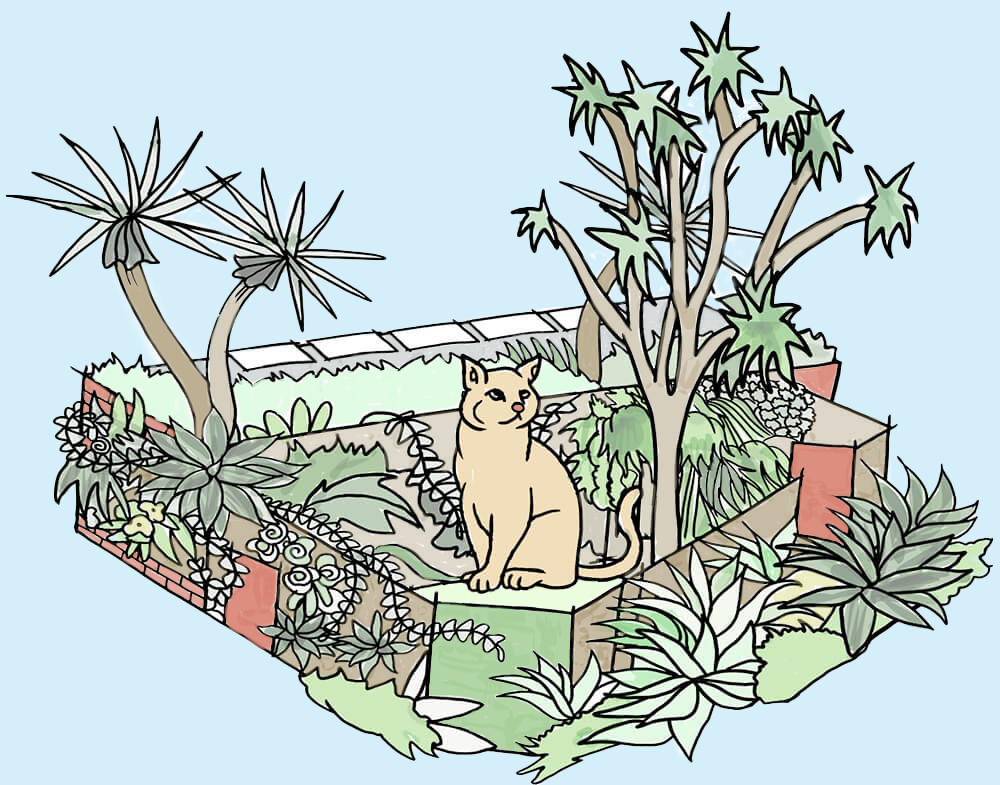 Capacity:

100-150 for weddings and seated dinners, up to 250 guests for cocktail parties

Size:

6,500 square feet

Venue type:

Garden courtyard, grand hall and green room
SmogShoppe was designed to bring people together—whether it be sipping cocktails under twinkling lights in the Garden Courtyard, stealing kisses during a private moment in the Crow's Nest or toasting glasses around the dinner table in the Grand Hall. SmogShoppe's open, indoor-outdoor site plan means the space can be arranged to accommodate events and productions of all kinds. Gather your nearest and dearest in front of the vertical gardens for a wedding ceremony, clear out the tables inside to make way for an acoustic performance or bring in decor that gives the space an otherworldly feel for a themed party—your imagination is the limit.
Outdoor vertical gardens

12 hand-crafted wooden tables, seating 8 people each

1 sweetheart table, seating 2 people

98 vintage bentwood and folding chairs

Wood bench ceremony seating for 100 people

Casual lounge furniture

HD cinema screen and projector

DJ-ready sound system

Service prep area 
Weddings
Weddings of all sizes feel like friendly gatherings at SmogShoppe. Keep your loved ones close by clustering mix-and-match seating for your ceremony in the Courtyard and at cozy tables during dinner. Project images of your love story on the cinema screen in the Grand Hall and dance the night away to all of your favorite songs.
Garden Courtyard
Surrounded by vibrant vertical gardens and softly illuminated by string lights, the Garden Courtyard is a cheerful urban oasis. The 2,000-square-foot space boasts moveable greenery, a burbling fountain and repurposed awnings to provide shade on sultry Southern California days. Use it to host outdoor cocktail receptions, create night market-style dining experiences or tie the knot against a backdrop of climbing vines.
Grand Hall
Once a bustling hub for auto mechanics, SmogShoppe's Grand Hall is now a warm and inviting space that can host dinner parties, presentations, screenings and late-night dance parties. Traces of the property's past life still exist—guests will notice original cinderblock walls, lofted ceilings and authentically scuffed concrete floors—but a mix of thrifted furniture and decor infuse the space with plenty of charm.

SmogShoppe, Then & Now
Once a 1980's smog check center, SmogShoppe is now one of the most sustainably designed urban spaces both in Los Angeles and the United States. It exceeds nearly every requirement in every category for the US Green Building Council's Leadership in Energy & Environmental Design (LEED) Platinum Certification. 
As we strive to do with all of our venues, the impact of our transformation of SmogShoppe was minimized by using over 80% of the existing structure and 90% of the building materials were green certified and/or locally produced. Salvaged metal and wood was also scrapped from the demolition and recycled to make the furniture.
We installed the most efficient heating/cooling and mechanical systems along with solar panels to generate over 100% of annual electrical energy needs. Strategically located oversized courtyard doors and skylights provide passive lighting and also act as climate control that minimizes energy usage throughout the year by taking full advantage of the sunny, breezy Culver City climate. Drought-tolerant vertical gardens keep SmogShoppe water-wise.
As a result of our efficiency efforts, SmogShoppe uses less energy than a typical two-bedroom home. In addition, many of the decorations and furnishings were found by scouring nearby flea markets, thrift stores and estate sales. SmogShoppe encourages and supports green events and can introduce clients to planners, caterers, stylists and purveyors who use sustainable resources and practices.